Warren Adler
United States
"Adler writes with skill and a sense of scene." The New York Times Book Review
Warren Adler is best known for The War of the Roses, his masterpiece fictionalization of a macabre divorce turned into the dark comedy box office hit starring Michael Douglas, Kathleen Turner and Danny DeVito. Adler quickly became the fountainhead of Hollywood screenplay adaptations, fueling an unprecedented bidding war in a Hollywood commission for his unpublished book Private Lies.
While The War of the Roses garnered outstanding box office and critical success with Golden Globe, BAFTA and multiple award nominations internationally, Adler went on to sell or option television and film rights for 12 books, including Random Hearts starring Harrison Ford and Kristen Scott Thomas, Trans-Siberian Express, Funny Boys, Madeline's Miracles, his Fiona Fitzgerald mystery series and The Sunset Gang.
Produced by Linda Lavin for PBS' American Playhouse series, Adler's The Sunset Gang was adapted into a trilogy starring Uta Hagen, Harold Gould, Dori Brenner, Jerry Stiller and Ron Rifkin garnering Doris Roberts an Emmy nomination for 'Best Supporting Actress in a Mini-Series'. Los Angeles Times called it "dramatically daring," The Wall Street Journal said, "moving, comical, and most of all, sharply observed." The musical version of The Sunset Gang received an Off-Broadway production with music scored by noted composer L. Russell Brown. The Broadway rights to the musical version of The War or the Roses were sold this spring and the dramatic version continues to be produced internationally, reaching a global audience in Italy, Spain, Germany, Denmark, Hungary, Prague, Argentina, Chile, Brazil, Mexico, Uruguay, and elsewhere.
An essayist, short-story writer, poet and playwright, Adler's works have been translated into 25 languages and have received stellar reviews by all major publications. Adler himself, regularly blogs for The Huffington Post, and lectures on creative writing, motion picture adaptation, and the future of e-books. Adler has taught novel writing honors seminars at New York University, and is the sponsor of the 'Warren Adler Visiting Writer' series at NYU's Creative Writing Program. A pioneer in electronic publishing, Adler introduced the first digital reader manufactured by SONY in 2007. 
Adler's themes deal primarily with intimate human relationships—the mysterious nature of love and attraction, the fragile relationships between husbands and wives and parents and children, the corrupting power of money, the aging process, and how families cling together when challenged by the outside world.
A product of the New York public school system, Adler graduated from Brooklyn Technical High School and New York University, where he majored in English literature. Inspired by his freshman English Professor Don Wolfe, Adler went on to study creative writing with Dr. Wolfe when he taught at the New School. Here he also studied under Dr. Charles Glicksberg. Among his classmates were Mario Puzo, William Styron and many other talented writers. In 2009, Adler was the recipient of the Alumni of the Year honor at NYU's College of Arts and Science. He currently lives in New York City with his wife Sunny.
Select Reviews
"Adler plays the emotional heartstrings with the virtuosity of a concert violinist." Herald Examiner on Twilight Child
"Adler recreates the epic marital bickering that made the original The War of the Roses such juicy material." Publishers Weekly on The War of the Roses - The Children
Featured Books
The War of the Roses&nbsp&nbsp Amazon
The War of the Roses - The Children&nbsp&nbsp Amazon
Bibliography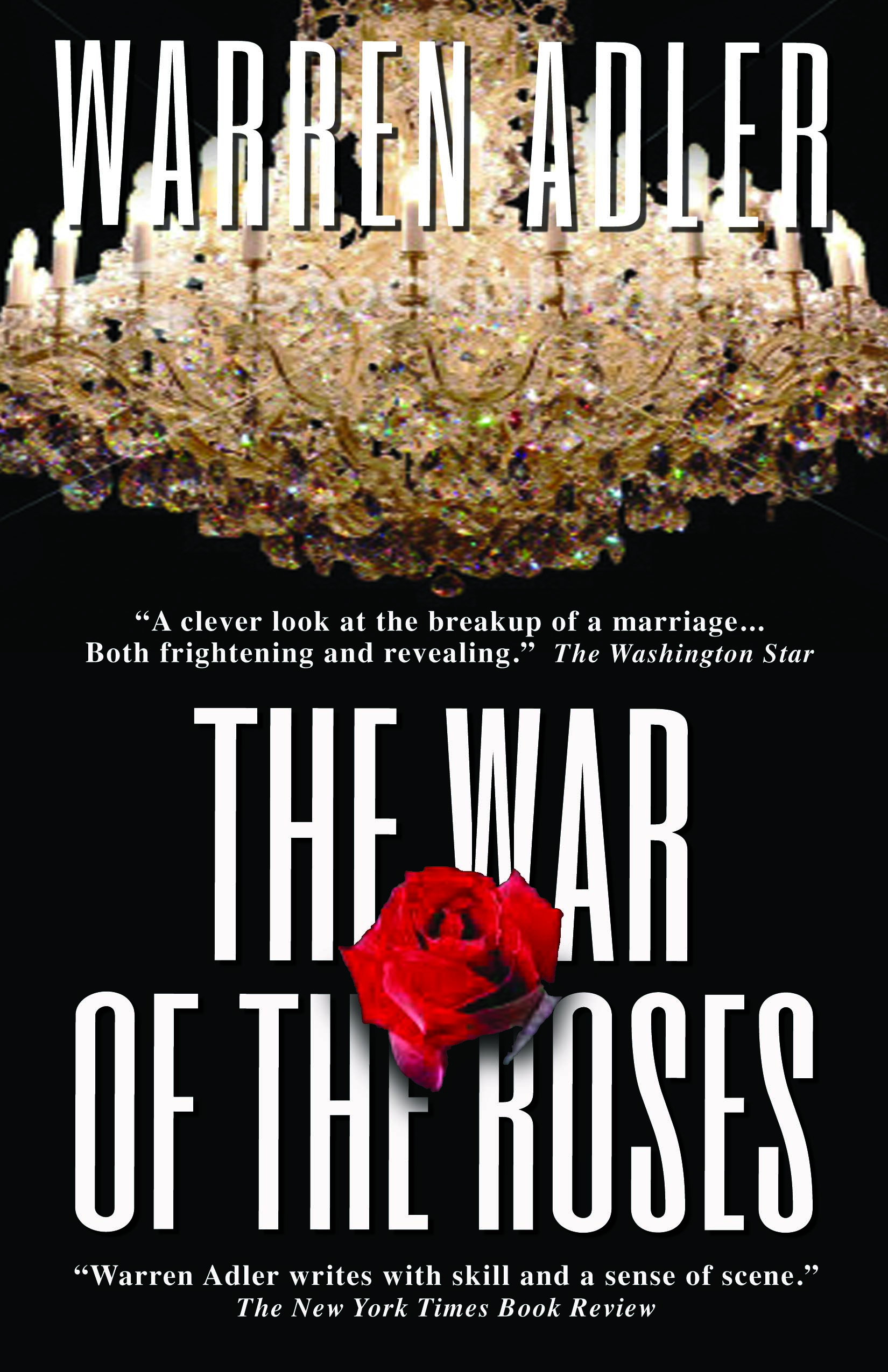 Select Bibliography
The War of the Roses
The War of the Roses - The Children
Twilight Child
Random Hearts
American Quartet
American Sextet
Trans-Siberian Express
Mourning Glory
Funny Boys
The Sunset Gang - Short Stories
New York Echoes - Short Stories
Plays
The Sunset Gang - Musical
Knight of the Ocean Sea
Libido
Upcoming Titles from Stonehouse Press
Target Churchill
Washington Masquerade - A Fiona Fitzgerald Mystery Novel
For full catalogue visit www.warrenadler.com
Contact:
Agent Name: Gargi Shinde -Stonehouse Productions Agent Email: gargi@warrenadler.com Agent Phone No: 212-350-9356 Public Contact: warren@warrenadler.com
Featured Links
PEN America
588 Broadway, Suite 303
New York, NY 10012
pen@pen.org
T (212) 334-1660  F (212) 334-2181